 Abbott L. Wiley Scholarship
This scholarship was created to honor the long relationship Wiley Bros. has had with Hudson Valley Community College. Abbott L. Wiley was a member of the college's Board of Trustees from 1983-92. Mr. Wiley passed away in 2017 at the age of 100. Clarence Charles Sliter, Jr. Memorial Scholarship Fund
This fund has been established to honor the memory of Clarence Charles Sliter, Jr. Chuck was a mechanic for the New York State Department of Transportation for 44 years, as well as an industrious and enterprising man who loved working with anything mechanical. He was well known for his custom farm machinery and worked for many farmers in the North Greenbush area. He enjoyed his life in North Greenbush and had strong community ties. Dr. B.J. Mangold and Dr. Albert Mangold
This scholarship was established by Dr. B.J. Mangold in 2005, upon the passing of her mother, Jane S. Mangold. Jane stressed the importance of education to B.J. and her brother at an early age. Jane believed in
education and in Hudson Valley specifically, and supported B.J.'s career at the college. This scholarship is a living legacy to Jane's memory, paying tribute to her values and strong belief in education.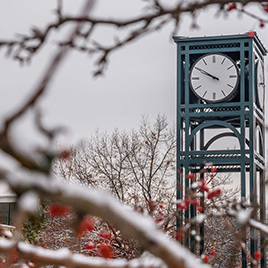 Dr. Frank J. Morgan Memorial Scholarship
The Dr. Frank J. Morgan Clock Tower is a 30-foot structure erected in the center of campus to honor one of Hudson Valley's most distinguished and beloved professors and administrators. Dr. Morgan, who died in 2000, was with Hudson Valley from 1961 to 1985, serving as dean for 16 years.
The clock tower was funded by alumni and others who were touched by Dr. Morgan and also by the Keepers of the Flame, an association of the college's retired faculty, administration and staff members. Friends and Family of Dr. Emil Porcelli
The Dr. Emil Porcelli Memorial Scholarship was established to support a student entering the medical profession. Medicine, human understanding, caring, and compassion were gifts he gave, not only to his family but also to the community. He was a gentle man who practiced the art of medicine with devotion.and compassion.He was proud to be a part of Hudson Valley for forty years.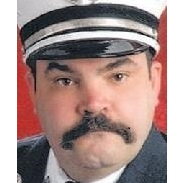 Lt. Michael T. Hynes Scholarship
This scholarship was created in memory of Lt. Michael T. Hynes who graduated from HVCC's paramedic program. He served as a lieutenant\paramedic with the Schenectady Fire Department until his retirement in 2016, finishing his career in the Arson Investigations Unit. During his career, he worked as a flight paramedic for various agencies and was also a paramedic for the Albany County Sheriff's Office EMS Division, Guilderland EMS, Colonie EMS Special Operations Division and a Supervisor for Mohawk Ambulance Service.
Michael received numerous awards and commendations throughout his career. He mentored those starting out in the EMS field and encouraged them to be the best that they could be. He will be remembered as a mentor, friend and teacher to many.

Mavis Discount Tire
The purpose of the Mavis Tire Scholarship for Women is to provide financial and moral support for women who have shown a demonstrated desire to pursue a career in the automotive trade and industry by enrolling in a certified automotive training program.
Mavis will pay directly to the recipients chosen institution of enrollment an amount of $2500.00 toward tuition and fees expenses.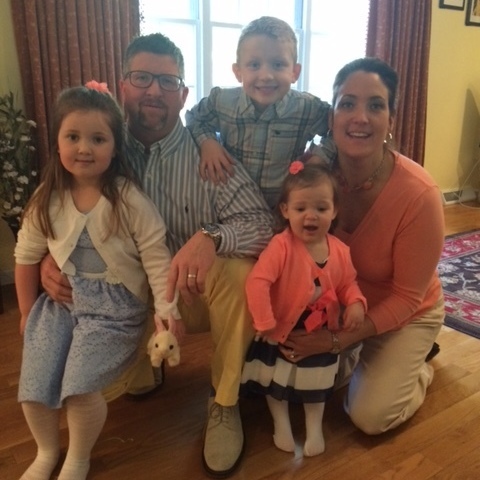 Michael Joel Kelleher
The Kelleher family created the Sean Anthony Kelleher Memorial Scholarship in 2006. The scholarship is in memory of Sean Kelleher who attended Hudson Valley as a construction technology student and who went on to have a brief but successful career before passing away from cancer at the age of 30. Michael Joel Kelleher is Sean's brother; he is married and has three children.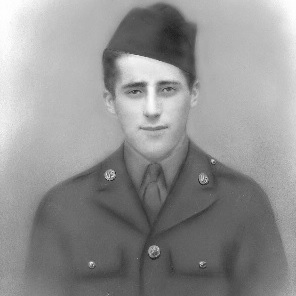 Steven Sultan Scholarship
Steven "Stevie" Sultan was born on Valentine's Day, 1921 in Jersey City, New Jersey. He moved to East Greenbush, New York with his family when he was a young child and grew up on a dairy farm with his seven brothers and sisters. Stevie was a standout baseball, basketball and football player and a graduate of Castleton High School. After graduation, he joined the Civilian Conservation Corps and worked for several years planting trees in New York and Washington.
After graduating from welding school in Washington, Stevie worked as a welder there for several years. He was drafted to play professional baseball in Washington, D.C., but decided to enlist in the Army instead where he served as Staff Sergeant in Air Force for three years during World War II. He was a gunner on a B-17 when his plane was shot down over Germany. Stevie sustained serious injuries, including the loss of his eye. Despite his injuries, he managed to save another soldier's life and spent the next 22 months as a prisoner of war. When the war ended, Stevie returned to the U.S. where he spent more than a year in the hospital recovering from his injuries and the horrendous treatment he received as a prisoner. He was awarded the Purple Heart along with other commendations.
After he was released from the hospital, he attended Hudson Valley Community College in the early 1950's and earned a degree in Carpentry and Woodworking. He built several houses, including two for his brother and sister, and then worked as a cabinetmaker for Millbrook Kitchens. He was considered a fine craftsman. Stevie also purchased over two hundred acres of land in East Greenbush, near the farm where he grew up. He built and operated a golf driving range for a couple of years to generate funds to fulfill his dream of developing a 9-hole golf course. It took him over 12 years of working nights and weekends to complete Pheasant Hollow Golf Course – it opened for business in the summer of 1982. Stevie was diagnosed with pancreatic cancer in the winter of 1983 and passed away shortly thereafter, in May of 1983.
His life centered on his love of family, hard work, good humor, vision for the future and dedication to helping others – always giving and never asking for anything in return. Almost every Sunday, the family would gather at Uncle Stevie's house in East Greenbush to work, play, laugh, and enjoy one another's company. He was a truly special individual who inspired his family and all who knew him by his presence and the simple manner in which he lived his life. He was an advocate for education, a businessman, a skilled craftsman and, most importantly, a caring person who knew the importance of family and exemplified it everyday.
His family created this scholarship fund in memory of Steven Sultan so his memory will live on and his life continue to be an inspiration for others.