 Abbott L. Wiley Scholarship
This scholarship was created to honor the long relationship Wiley Bros. has had with Hudson Valley Community College. Abbott L. Wiley was a member of the college's Board of Trustees from 1983-92. Mr. Wiley passed away in 2017 at the age of 100. Clarence Charles Sliter, Jr. Memorial Scholarship Fund
This fund has been established to honor the memory of Clarence Charles Sliter, Jr. Chuck was a mechanic for the New York State Department of Transportation for 44 years, as well as an industrious and enterprising man who loved working with anything mechanical. He was...
Dan and Tracy Aunkst
The Elizabeth M. DeFeo Memorial Scholarship was established in memory of Dan Aunkst's aunt, Betty DeFeo, who had a love of learning and a belief in education. Dan got the idea for establishing the scholarship from a co-worker, Agatha Pyskadlo, who had established a... Dr. B.J. Mangold and Dr. Albert Mangold
This scholarship was established by Dr. B.J. Mangold in 2005, upon the passing of her mother, Jane S. Mangold. Jane stressed the importance of education to B.J. and her brother at an early age. Jane believed in education and in Hudson Valley specifically, and...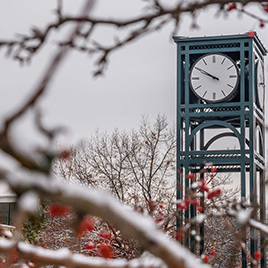 Dr. Frank J. Morgan Memorial Scholarship
The Dr. Frank J. Morgan Clock Tower is a 30-foot structure erected in the center of campus to honor one of Hudson Valley's most distinguished and beloved professors and administrators. Dr. Morgan, who died in 2000, was with Hudson Valley from 1961 to 1985, serving as... Family and Friends of Susan Mae Magill '74
The scholarship was started to honor the life and memory of Susan Mae Magill, a 1974 graduate of the Dental Hygiene program. Susan started her career as an Orthodontist Assistant and then moved on to family dentistry. After working with several dentists, she decided... Friends and Family of Dr. Emil Porcelli
The Dr. Emil Porcelli Memorial Scholarship was established to support a student entering the medical profession. Medicine, human understanding, caring, and compassion were gifts he gave, not only to his family but also to the community. He was a gentle man who...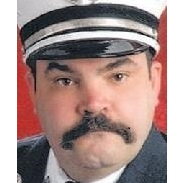 Lt. Michael T. Hynes Scholarship
This scholarship was created in memory of Lt. Michael T. Hynes who graduated from HVCC's paramedic program. He served as a lieutenant\paramedic with the Schenectady Fire Department until his retirement in 2016, finishing his career in the Arson Investigations Unit....

Mavis Discount Tire
The purpose of the Mavis Tire Scholarship for Women is to provide financial and moral support for women who have shown a demonstrated desire to pursue a career in the automotive trade and industry by enrolling in a certified automotive training program. Mavis will...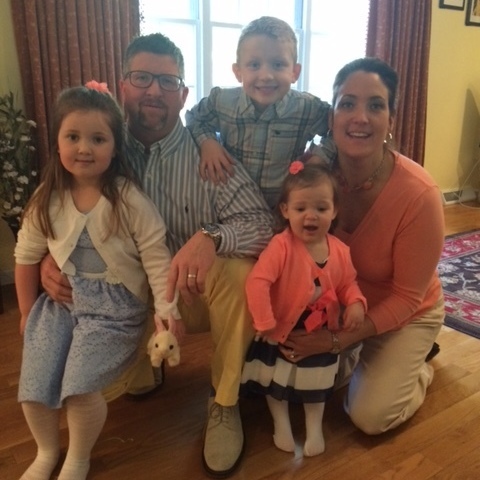 Michael Joel Kelleher
The Kelleher family created the Sean Anthony Kelleher Memorial Scholarship in 2006. The scholarship is in memory of Sean Kelleher who attended Hudson Valley as a construction technology student and who went on to have a brief but successful career before passing away...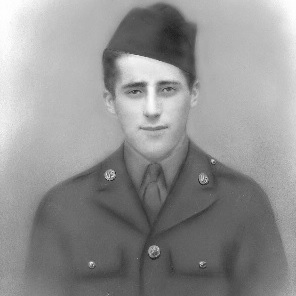 Steven Sultan Scholarship
Steven "Stevie" Sultan was born on Valentine's Day, 1921 in Jersey City, New Jersey. He moved to East Greenbush, New York with his family when he was a young child and grew up on a dairy farm with his seven brothers and sisters. Stevie was a standout baseball,...